Unless you've been living under a rock, you'd be aware there's a big shift going on right now in the online space and technology.  And it's never been easier to start an online business. Everything is going online with the demand for digital services and it's constantly increasing.
It's difficult not to become overwhelmed with information overload in the digital space to the point of  "analysis…. paralysis"!  We've been there!
So when we realised how much local small businesses were struggling to meet the demands and compete to get their share of the market, we decided to see how we could help. 
Our mission
To empower local small businesses in Adelaide with their online presence, without the high costs most digital marketing agencies charge.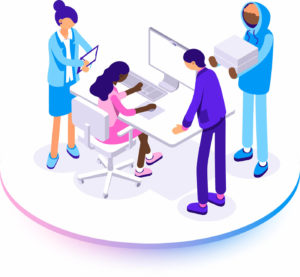 Who are we
We're a dynamic team of women experienced professionals who strive to offer the best digital marketing services for local small business and start-ups.
We are here to serve
We get how difficult it is to attract more clients to your business. Allow our team of experts to create a consistent online presence and assist you in creating a top-notch reputation for your brand and budget.
We provide more than digital marketing services, with a range of administrative services to improve processes and systems to simplify your business.