Unless you've been living under a rock, you'd be aware there's a big shift going on right now in the online space and technology.  And it's never been easier to start an online business. Everything is going online with the demand for digital services and it's constantly increasing.
It's difficult not to become overwhelmed with information overload in the digital space to the point of  "analysis…. paralysis"! 
We've been there!
So when we realized how much local small businesses were struggling to meet the demands and compete to get their share of the market, we decided to see how we could help. 
The good news is…
There are literally hundreds of Digital Marketing Strategies right at your fingertips – such as Social Media Marketing, Video Marketing, Mobile Marketing, Search Engine Marketing, Paid Advertising, and the list goes on and on.
The bad news is…
Without the proper guidance, choosing the RIGHT strategies and implementing them can be time-consuming, confusing, and downright overwhelming.
Digital marketing has the power to help businesses all over the world generate more leads and convert those leads into paying customers…
… 24 hours per day… 7 days per week.
But unless you have the right mindset, focus, and plan, your chances of seeing any type of success are very slim.
Marketing your business on your own can be difficult.
Make the wrong move and you will end up wasting a lot of time, money, and resources with NOTHING to show for it.
But we can help you avoid serious mistakes, implement effectively, and monitor progress going forward.
Our mission
To empower local small businesses in Adelaide with their online presence, without the high costs most digital marketing agencies charge.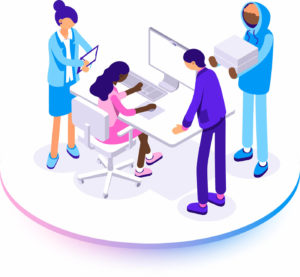 Who are we
We're a dynamic team of experienced professional women who strive to offer the best digital marketing services for local small business and start-ups.
We are here to serve
We get how difficult it is to attract more clients to your business. Allow our team of experts to create a consistent online presence and assist you in creating a top-notch reputation for your brand and budget.
We provide more than digital marketing services, with a range of administrative services to improve processes and systems to simplify your business.
Free Discovery Session
Contact us today for a FREE Discovery session and find out how we can help with your local business marketing needs!
We are here to help your business shine online.
Deb Talbot
Founder, Slight Edge Digital

Testimonials